Reach.
Connect.
Grow.
Your all-in-one church management platform to help you build relationships and streamline giving so you can spend more time focusing on what's important - impacting your community.
Try For Free
Get a Demo
Key Features
Supercharge your REACH with advanced tools to CONNECT with your community and help your people GROW.
Touch Free Time Clock
Get quick and accurate employee clocking with facial recognition time clocks.
Accounting & Payroll
Blockchain protection & full service payroll helps you focus more on analysis & action.
Integrated Giving
Easy-peasy donation management that integrates with accounting.
Autopilot
Automated messaging and workflows to stay connected with your church family.
Background Checks
Advanced technology to help you make smart, fast, and safe recruitment decisions.
Social Media Manager
Stay on mission and connect with your community with our social media suite.
Biblical Coaching
With self-scheduling, go from issue to appointment in no time.
Family Check-in
Securely check in your loved ones, print security tags, and allergies.
Growth Track Tool
Build a growth track, measure your wins, and grow your church.
Small Groups Manager
Build small groups, track attendance, and communicate in just seconds.
Team Scheduling
Send volunteer team invitations, communicate, and manage your dream teams.
Custom Forms
Create connection forms, send surveys, and sell merchandise online.
Intuitive Mobile App
A brandable app for users to easily give, connect, or do ministry operations.
Pastoral Care Chatbot
Let Joe the Bot conversationally guide your members to the right person for ministry.
Simple People Manager
Get work done with the simplest linear-processes to manage your database.
In-Depth Insights
Analyze every metric of your ministry to measure wins and identify challenges.
Event Registration
Track participation, sell tickets, and schedule special events or camps.
Projects & Facilities
Create and manage projects, generate work orders, and automate workflows.
The Essentials
Tools to help you engage with your community and manage your data with ease.
Visual Community Influence
Volunteer Teams/Class Scheduler
Mobile App For Any Platform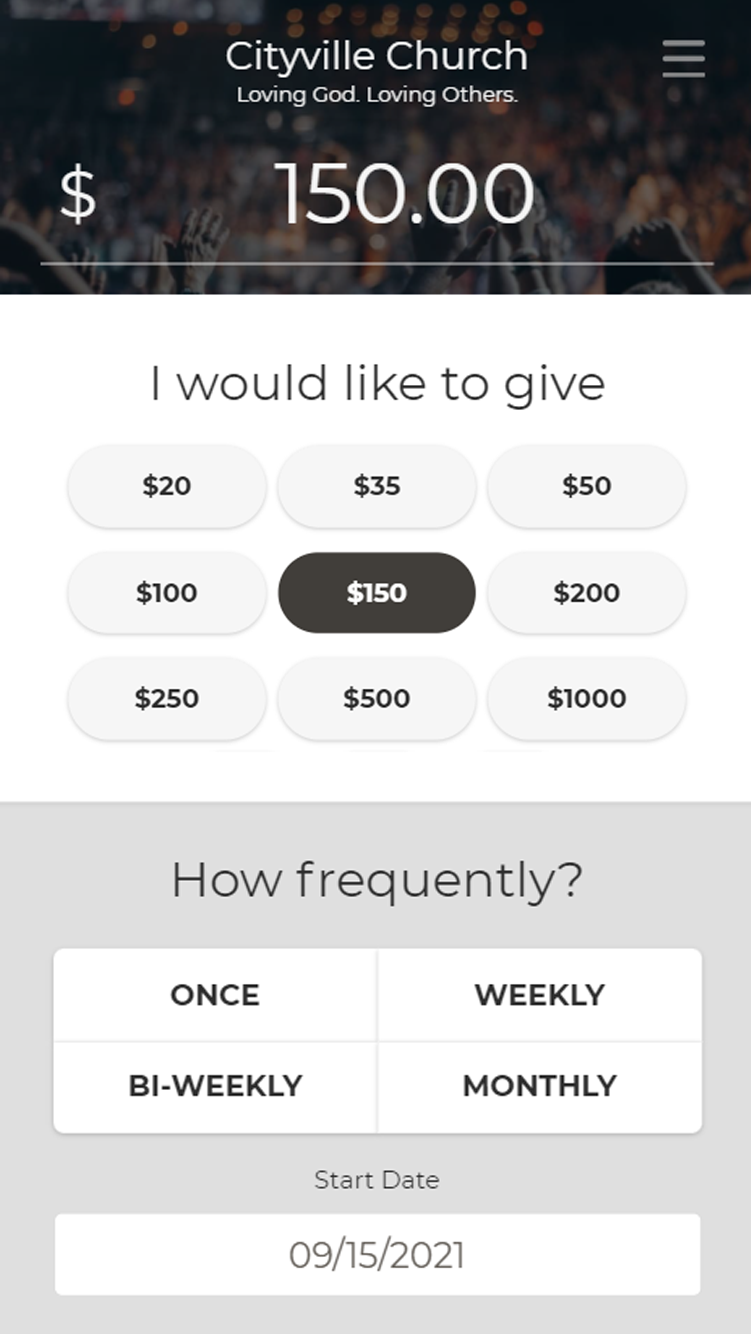 Check-In

Easily check-in any family member.

Small Groups Shop

Find and join the right small group for you.

Communication

Push notifications to keep your members engaged.

Giving

A simple and guided mobile donation experience.

Group Management

Respond to volunteer, class, and small group invitations.
Fully Integrated Giving
Manage donors, transactions, and gain insights on giving trends.
Our secure payments platform is trusted by thousands of organizations.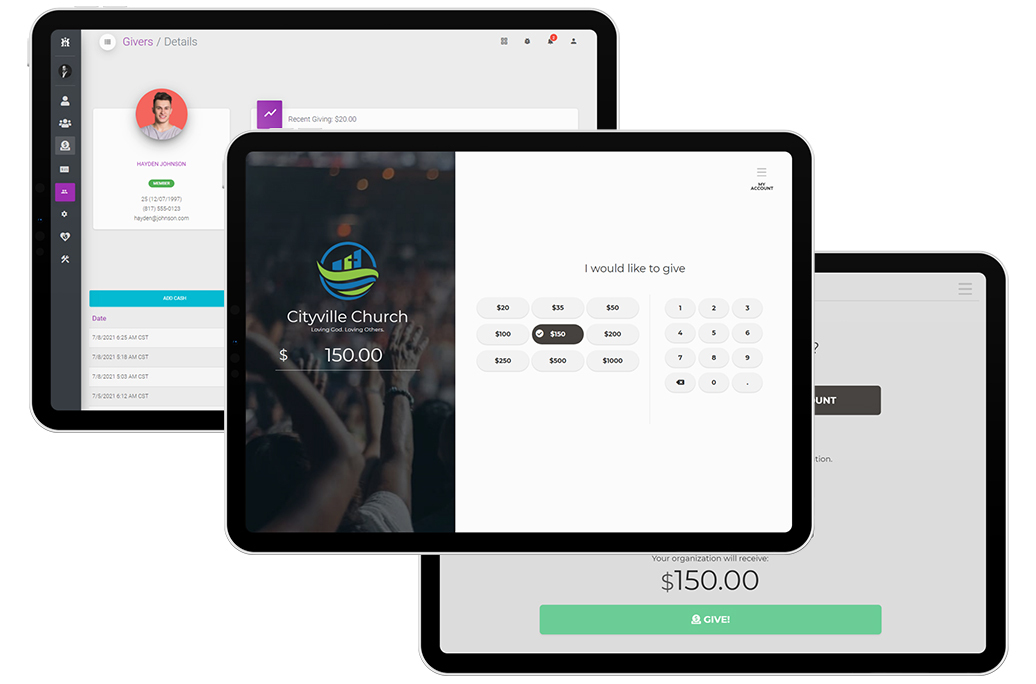 Visa/MC/Discover: Cost + 0.75% + .20¢ / transaction

AMEX: Flat rate of 3.5% + .20¢ / transaction

ACH/eCheck: 0.50% + .25¢ / transaction
Download StoreHouse Today!!
* Available on iPhone and Android devices
At StoreHouse we believe in building relationally. We want to hear directly from you because we care about you. Ready to subscribe? Need more information? Want to schedule a demo? Please contact StoreHouse, today.
Valued Partners
We value our church planting partners, and believe in a thriving local Church.